Haven't received first issue yet, but looking forward to it.
R u nuts
I aint even got it yet. Dang calm down.
I Enjoy it very much !
Especially
"Where's the Gold" !
Thanks
Keep them coming
new subscription
I sent in a new subscription on Jan17, but have yet to receive a magazine.
Gold Prospecting
Enjoy the magazine and stories. Always watched the television programs years ago with the Massie Family on Gold Fever. They were very interesting to hear their stories and events in prospecting. Use to go panning in NC-SC-Georgia-OH area and out west at AZ-Calif.-Nevada. The magazine kept us updated to GPAA with Claims and Properties. Just going out in nature and panning was fun to do besides meeting new people that was interested in the hobby too. Enjoyed panning gold and searching for gem stones. Thank You George "Buzzard" sons and family for a wonderful hobby. Is the Massie family still involved in GPAA?
GPAA is celebrating
55 Years as the world's largest gold prospecting organization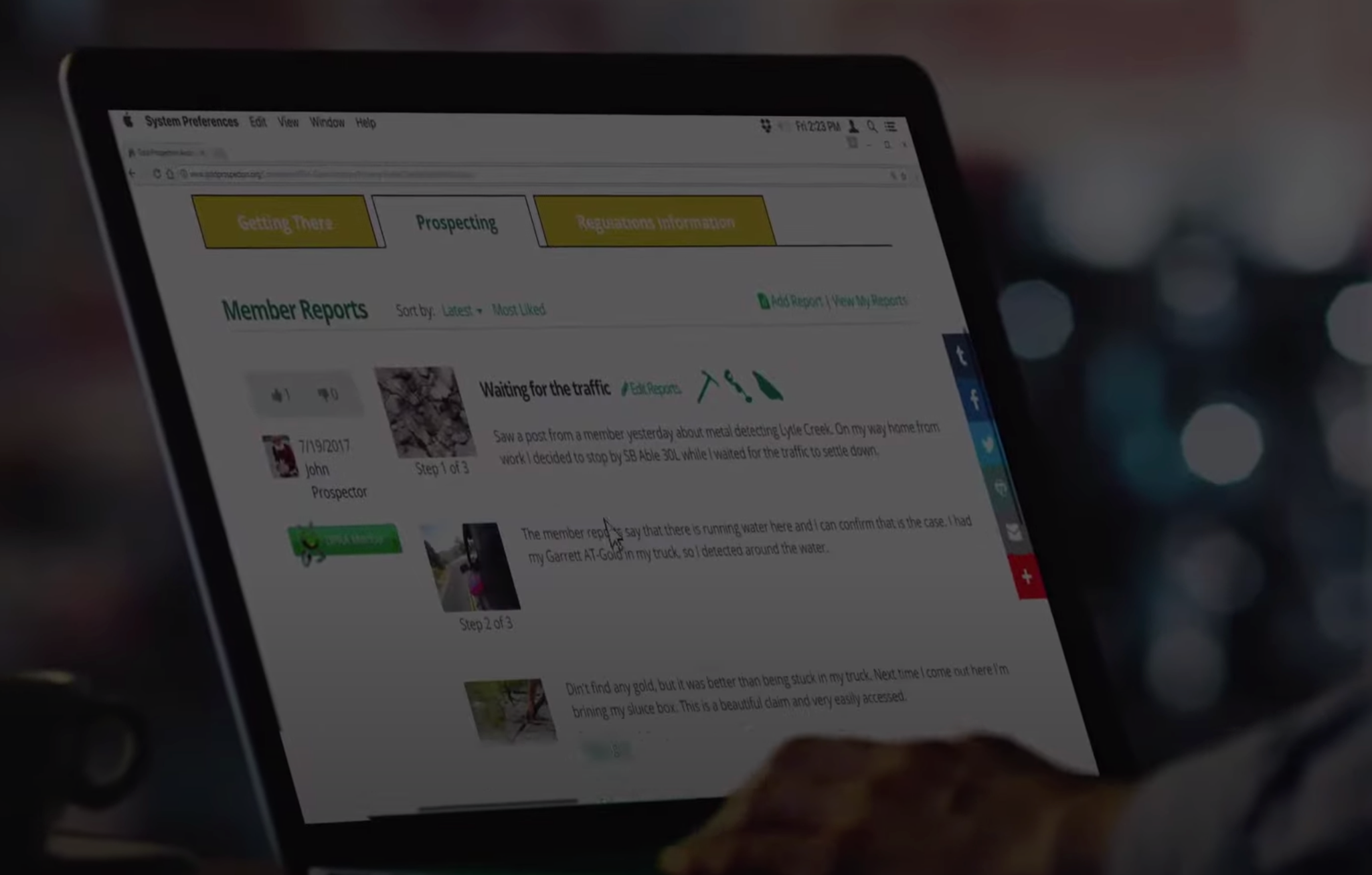 We're here to help
Have questions about your membership or becoming a member? GPAA Member Relations Specialist are happy to take your call. We're available Mon-Fri 8 a.m. - 5 p.m. Pacific Time. Call 1-800-551-9707
★★★★★

Hard work and playing in dirt... Love it!!!!!

Kristen
★★★★★

5 star fun and plenty of places to go!

Robert
★★★★★

The greatest bunch of (gold bug bitten) people in this world!

Rochelle
★★★★★

If you're a problem solver or a puzzle person, this is for you.

Charles
★★★★★

I'm a new member of GPAA and I love it.

Darren