Garrett's Pro Pinpointer lives up to it's name. It's sensitivity never fails, right on the gold/hunt every time!
Wishful thinking
I lust got it two days ago. I do wish id had time to use it but bidonomics dosnt leave much time for fun...ask me agian in a month or so. Ill know moore then
Same 9V
received it with a dead battery, tried the tongue test nothing, got new battery, seams to work fine now..
9v Battery
I was very happy when my Garrett Pro-Pointer AT arrived. My enthusiasm quickly faded when the battery installed had lost all its charge. Zero - Nada. Had to jump in my car and head to the local Walmart to purchase a replacement and a spare. Once installed, the unit worked correctly. Now a Happy Camper, and would highly recommend it as a great buy.
GPAA is celebrating
55 Years as the world's largest gold prospecting organization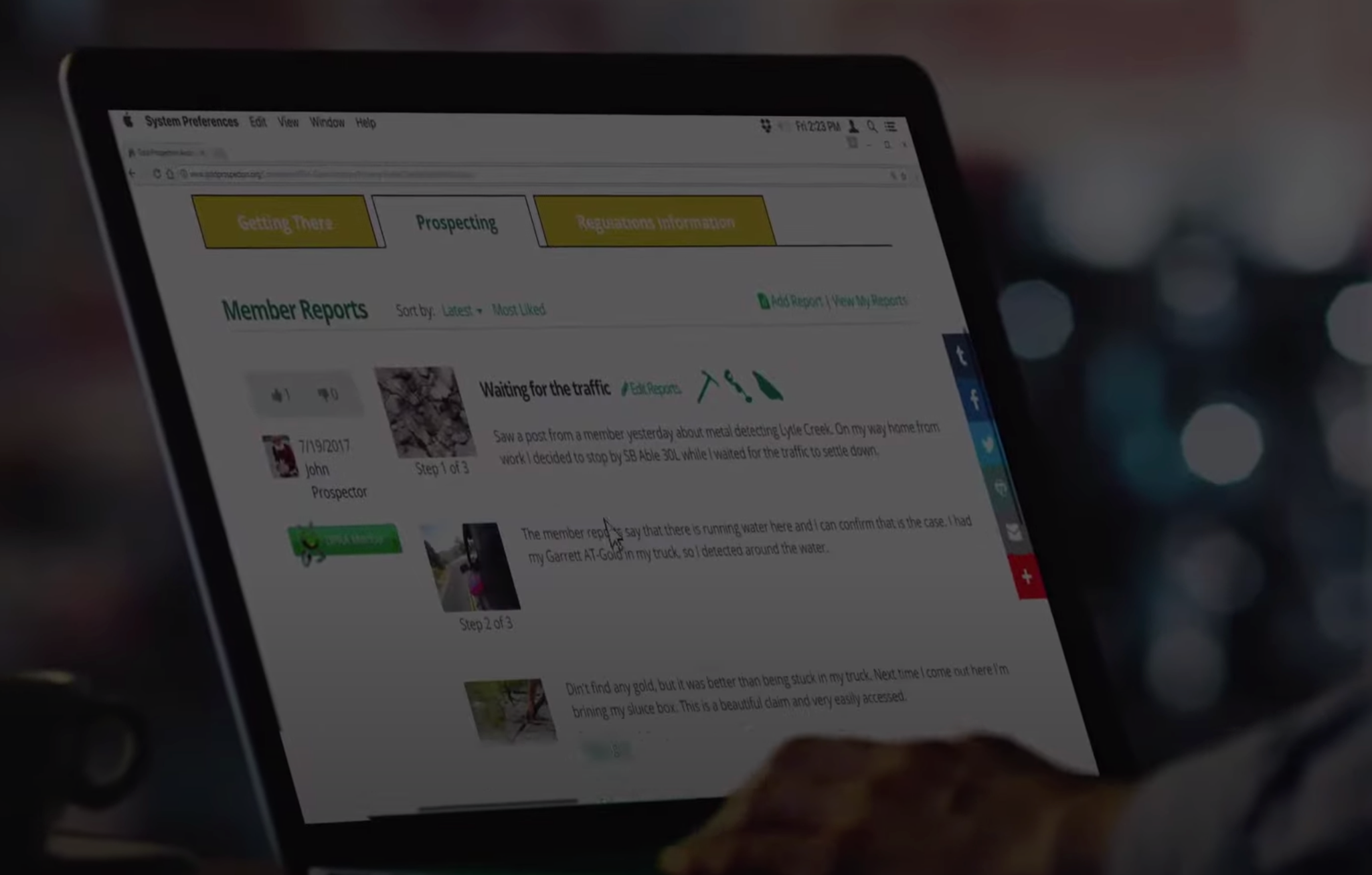 We're here to help
Have questions about your membership or becoming a member? GPAA Member Relations Specialist are happy to take your call. We're available Mon-Fri 8 a.m. - 5 p.m. Pacific Time. Call 1-800-551-9707
★★★★★

Hard work and playing in dirt... Love it!!!!!

Kristen
★★★★★

5 star fun and plenty of places to go!

Robert
★★★★★

The greatest bunch of (gold bug bitten) people in this world!

Rochelle
★★★★★

If you're a problem solver or a puzzle person, this is for you.

Charles
★★★★★

I'm a new member of GPAA and I love it.

Darren