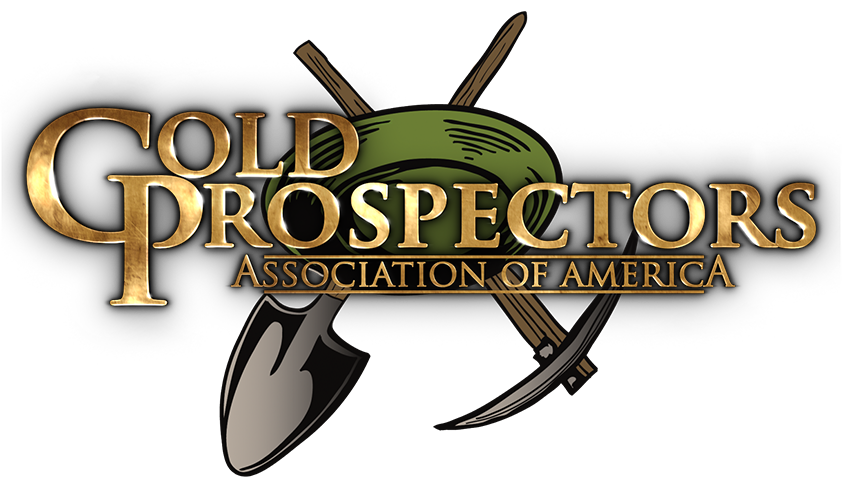 Frequently Asked Questions
Q: Where are your claims located?
A: The GPAA Online Mining Guide contains all properties accessible for GPAA Members. While exact GPS Coordinates are blocked for non-members, you can still search by State and County to get an idea of where GPAA Properties are located (and how many are near you). https://www.goldprospectors.org/Properties/MemberActivity - *Note: LDMA properties are not included in the GPAA Online Mining Guide at this time. LDMA Property information is sent to LDMA members as part of their welcome kit.
Q: Is GPAA Membership a family membership?
A: Yes! GPAA Members are welcome to bring their significant other and children under 18 with them to GPAA properties.
Q: Is there a discount for Active Military and Veterans?
A: Yes! We currently offer a 25% discount on annual GPAA memberships to Active Military, Veterans and First Responders. Validation is required in order to generate your unique discount code: https://gpaastore.com/pages/military-discount
Q: Is there a number I can call to speak with someone about membership?
A: Yes! GPAA Membership Services Representatives are available Mon-Fri 8 a.m. - 5 p.m. Pacific Time - 1-800-551-9707
Q: What payment methods do you accept?
A: At GPAASTORE.COM we accept Visa, MasterCard, American Express, Discover, PayPal, ApplePay, AmazonPay, GooglePay and Diners Club. At Goldprospectors.org we accept Visa, MasterCard, American Express and Discover.
Q: What's the difference between the Gold Prospectors Association of America and the Lost Dutchman's Mining Association?
A: GPAA member benefits include: GPAA Claims/Lease access, Keep all the gold you find, Gold Prospectors Magazine and Pick & Shovel Gazette subscriptions, Access to online tools i.e. Online Mining Guide and GPAA Forum. LDMA member benefits include everything listed under GPAA, plus: Access to LDMA private gold-bearing campgrounds where you can park your RV or tent for up to six months per year per camp, access to private LDMA claims, product discounts, and more.
Have additional questions that aren't covered here? Click the chat icon on this page. We'd love to hear from you!