So impressive! A must have!
We LOVE LOVE this nugget bucket! It is all-inclusive, light, and works phenomenally. It is so easy to just grab and take down to a creek to prospect, or even sit in your yard to go through buckets of paydirt! Highly recommend!! We will probably purchase multiple so that everyone in the family has one to use!!!!!!!! Thank you!
Excellent product and after doing business with and becoming a Life Time Member with GPAA I feel the need to respond to a review. The one I am referring to is from Albuquerque. A slap in the face to all who support GPAA and it's mission. No doubt about it anti-mining, et al. Secondly I don't see why you even posted this cheap shot, but I am glad you did.
Total trash just like GPAA,
If you don't want to wait weeks for GPAA employees to get around to starting your order, if you don't want crappy California customer service that is at best a joke, and then plastic trash/crap, then this is definitely not a company you want to do business with! I'll buy my prospecting equipment from Walmart online(and I hate Wally World)!
GPAA is a wonderfully supportive Gold seekers group
Dear GPAA,
As a gold seeking newby, thank you for answering my many questions. I purchased a Nugget Bucket Kit, but haven't used it yet. Do I need continuous water supply for the Bucket to work best?
If you could resend me a copy of the instructions to the Nugget Bucket I will be forever in your debt.
Thanks so much,
Michael Good
[****]
[****]
Great value
Extremely pleased with this purchase. Now my wife can use hers when we go prospecting
GPAA is celebrating
55 Years as the world's largest gold prospecting organization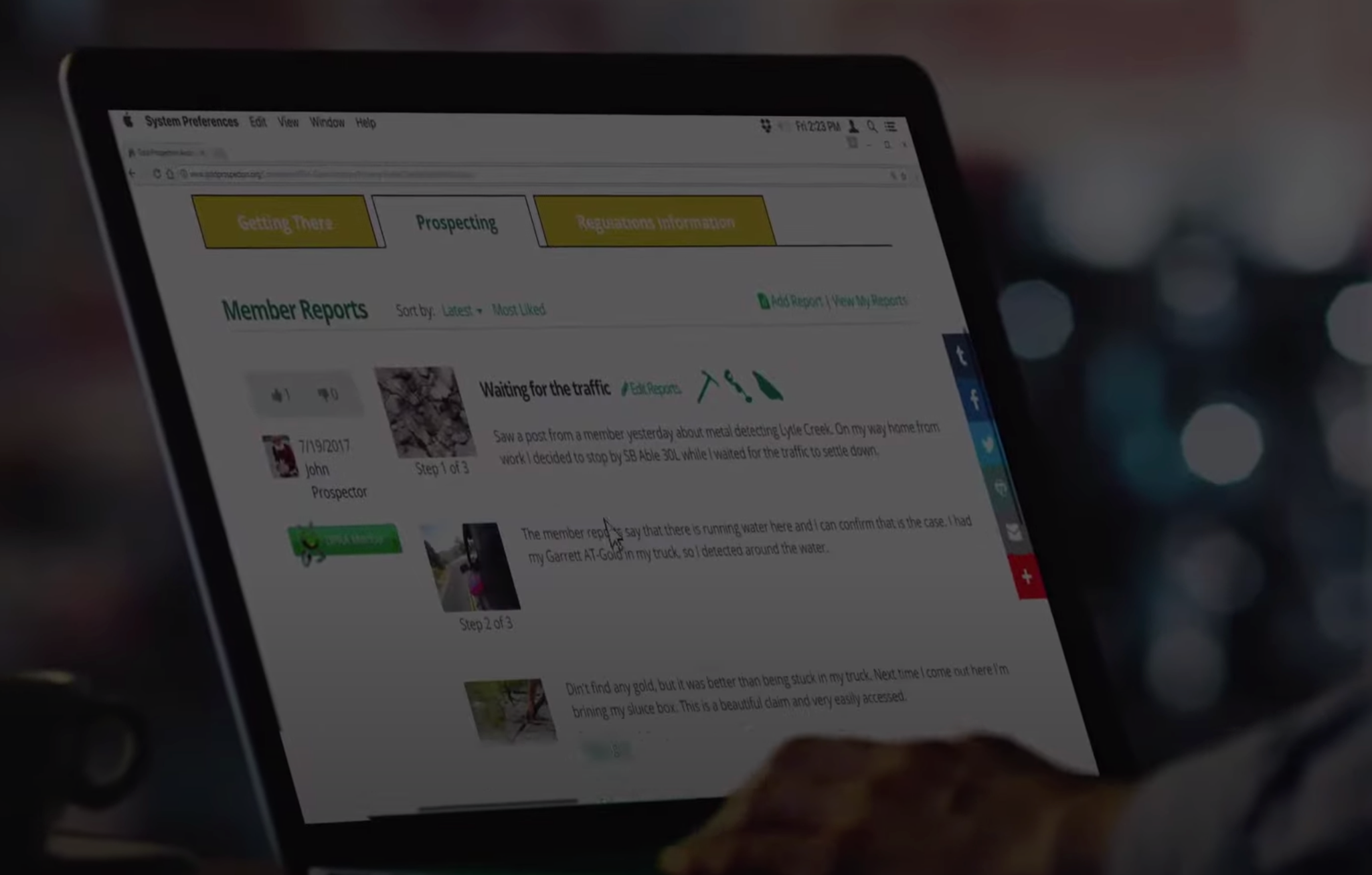 We're here to help
Have questions about your membership or becoming a member? GPAA Member Relations Specialist are happy to take your call. We're available Mon-Fri 8 a.m. - 5 p.m. Pacific Time. Call 1-800-551-9707
★★★★★

Hard work and playing in dirt... Love it!!!!!

Kristen
★★★★★

5 star fun and plenty of places to go!

Robert
★★★★★

The greatest bunch of (gold bug bitten) people in this world!

Rochelle
★★★★★

If you're a problem solver or a puzzle person, this is for you.

Charles
★★★★★

I'm a new member of GPAA and I love it.

Darren