FIND GOLD AT HOME.
GOLD PROSPECTOR HOME KIT.

Everything you need to find gold in the comfort of your own home... Gold included!
GET 12 MONTHS OF GPAA MEMBERSHIP FREE WITH PURCHASE OF THE GOLD PROSPECTORS HOME KIT
The Gold Prospectors Home Kit includes a Paydirt Tub loaded with real gold, a Mini-Sluice that easily hooks up to your garden hose, a Scoop, a Gold Pan, and a Snuffer Bottle to suck up your gold.
⛏ Gold Prospectors Mini Sluice
⛏ Gold Prospectors Paydirt
⛏ 11" Gold Catcher Gold Pan
⛏ GPAA Scoop
⛏ GPAA Snuffer Bottle
⛏ 12 Months GPAA Claims Access
FAMILY ACCESS TO A QUARTER MILLION DOLLARS IN MINING CLAIMS INCLUDED†
Browse Locations To Pan For Gold Near You. Online. Member Reviewed.
As a GPAA Member, you will receive access to the Online Mining Guide. Search and research all properties in the GPAA inventory, browse realtime mining reports from fellow GPAA members, get claim coordinates and directions, and research regulatory information.
You'll also receive a printed version of the GPAA Mining Guide in your Membership Welcome Kit which includes even more coordinates, topographical claim maps, turn-by-turn directions, and more!
"I have enjoyed the time well spent with my grandson and granddaughter prospecting in several areas in the mining guide."
Fresh Air and Adventure Awaits
GPAA Membership provides you, your spouse, and your kids under 18 with access to all GPAA Claims & Leases, and members-only research tools at goldprospectors.org. You will also receive a subscription to Gold Prospectors Magazine; a bi-monthly publication exploring stories from fellow prospectors, key figures in the mining community, tips and tricks for finding more gold, financial information for precious metals, equipment reviews, and more.
Your new GPAA Membership Welcome Kit will include the latest issue of Gold Prospectors Magazine, the most current edition of the GPAA Mining Guide, your GPAA Membership Card and Mining Permit, a GPAA Member Bumper Sticker, Patch and Window Decal.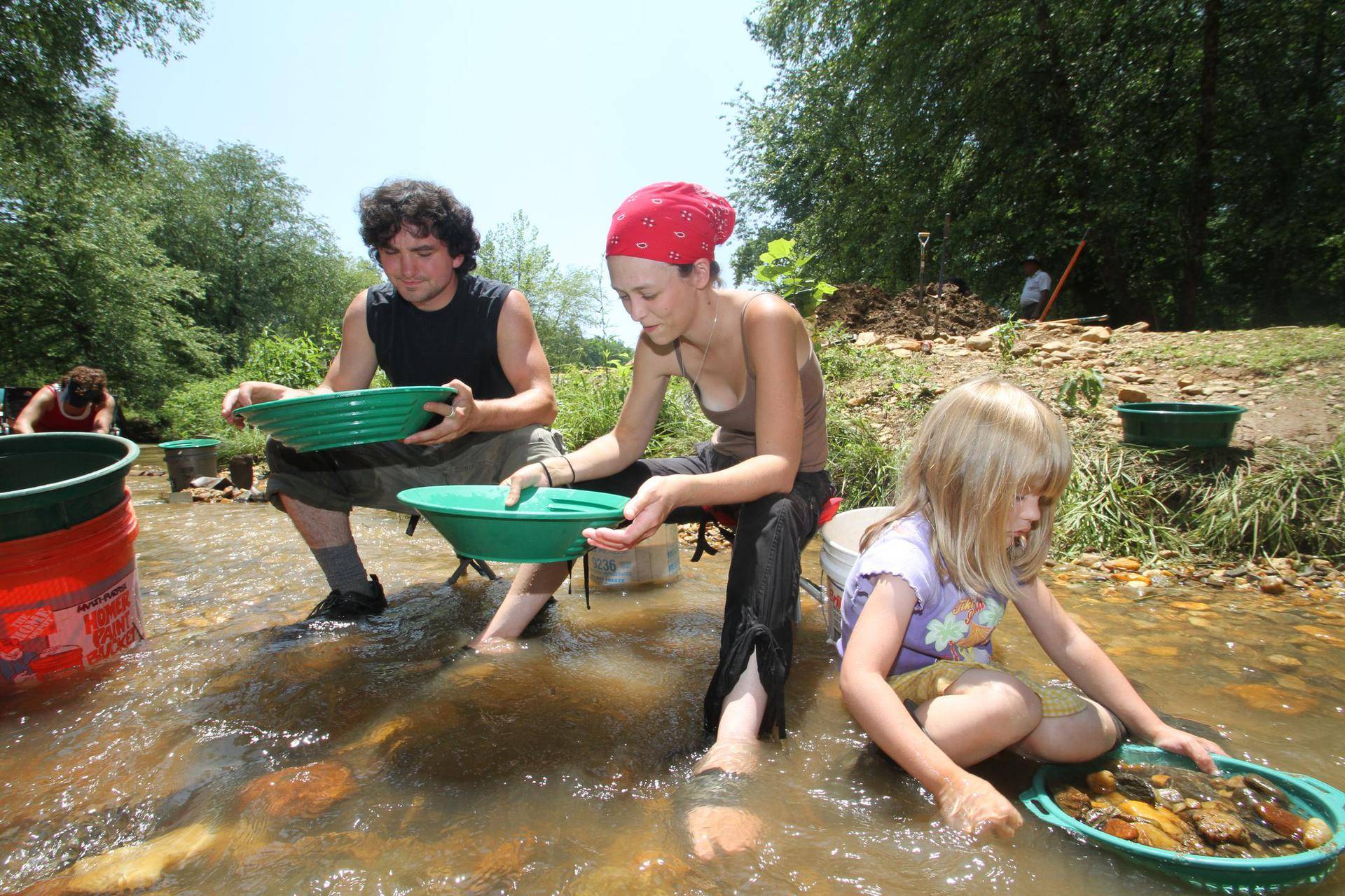 ---
†Value of claims & leases in GPAA inventory is based on current acreage available to GPAA members as if they were all filed individually, and is an estimate. GPAA makes no claims that the value is an exact figure. ††GPAA Membership is a family membership which includes benefits for the Primary Member, their spouse, and kids in their household under 18. The membership is not transferrable from the Primary Member to any other member of the family or otherwise. GPAA reserves all rights.