Seems to be a good tool
Recently bought and start using it. The pick is right size and right weight. Not too large/small, and not too light or too heavy. Pretty comfortable to work with. The blade is hardened, but not brittle. The handle doesn't slip when it's wet.
Sidewinder pick
Very aggressive tool works great,used while detecting around an old school house with a lot of tin roofing material that is buried and cuts right thru .
Gold cube pick
So far its real tuff works great and will have years of service for shure
Happy days!!
I have not used it yet. The Sidewinder Pick is as strong as they say. The handle fits great in my hands. I can't wait to get out there and use it!
Good stuff
Only have used it a little but love it is all I expected
GPAA is celebrating
55 Years as the world's largest gold prospecting organization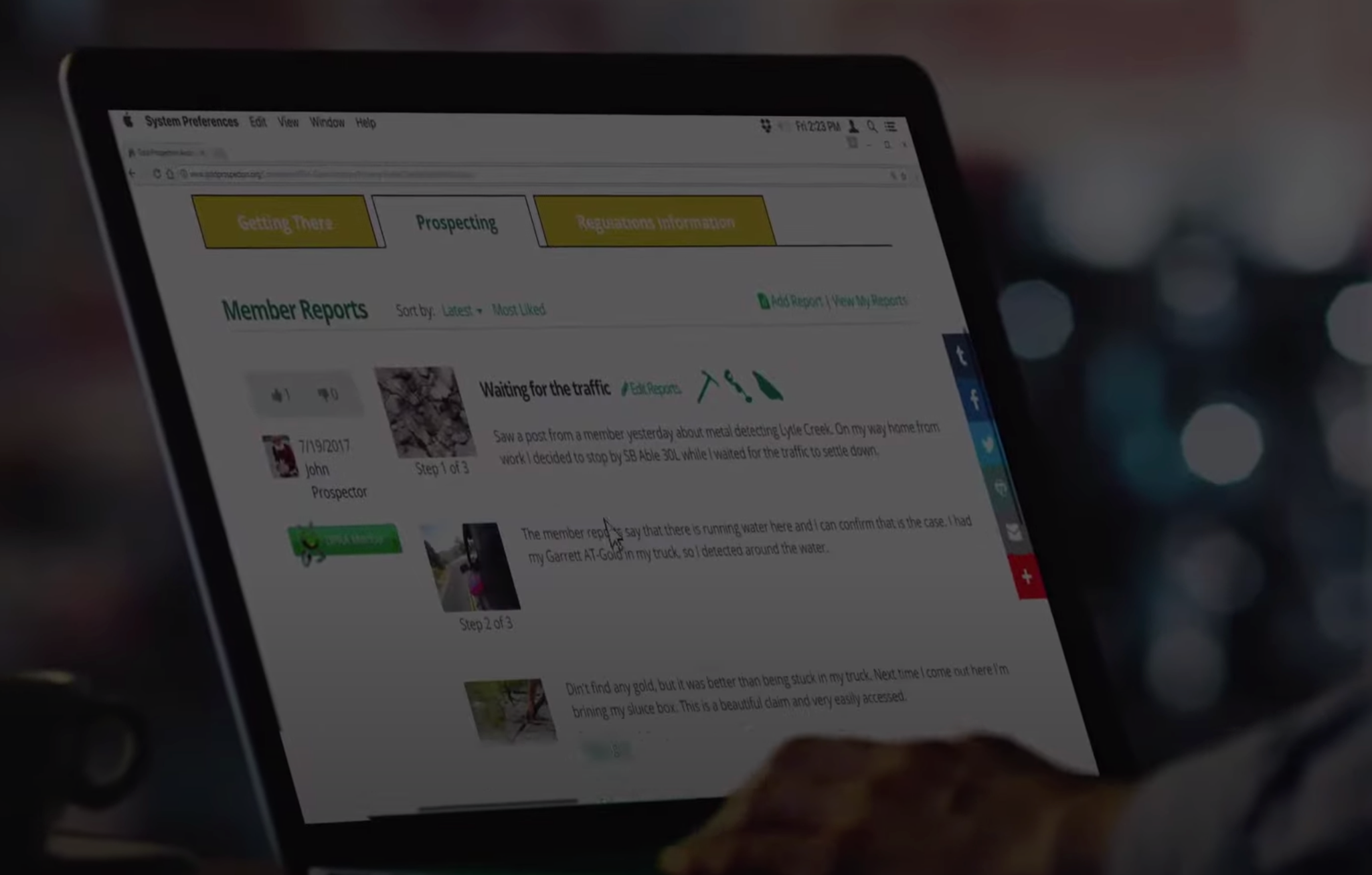 We're here to help
Have questions about your membership or becoming a member? GPAA Member Relations Specialist are happy to take your call. We're available Mon-Fri 8 a.m. - 5 p.m. Pacific Time. Call 1-800-551-9707
★★★★★

Hard work and playing in dirt... Love it!!!!!

Kristen
★★★★★

5 star fun and plenty of places to go!

Robert
★★★★★

The greatest bunch of (gold bug bitten) people in this world!

Rochelle
★★★★★

If you're a problem solver or a puzzle person, this is for you.

Charles
★★★★★

I'm a new member of GPAA and I love it.

Darren